COVID-19 Statement
Dear clients! In order to comply with a directive of the Ontario's Chief Medical Officer of Health for regulated health care professionals all services of Windsor Massage will be ceased until further notice.
Sincerely yours, Andrei Kovalevskii, RMT
Call to book appointment (226) 773-0012
We are here to help ease the tension and pain caused by injuries and physical problems in the human body. We have been taught how to understand and treat all forms of various injuries, ailments, and pain relating to soft tissues and joints. When we propose a personalized treatment plan based on an initial assessment and health history we use The Whole Body Approach.
Our desire is to treat not just the condition but all underlying causes of the pain. We specialize in neurological, orthopedic, and systemic treatments. We have been trained to help with headaches caused by tension, back pain, Fibromyalgia, pain caused from sports and wrecks, and various other pains. If necessary we may incorporate complementary modalities such as hot stones, electrotherapy and ultrasound into a massage treatment.
If you are in pain or just need to relax, allow us to help you. You do not have to suffer anymore. Our passion is for the patient, so, please call us today and make an appointment. You will not regret it.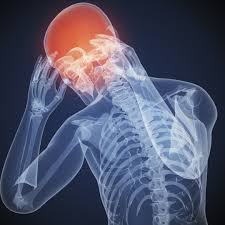 Did you know? 90% of the population experience headaches in their life. Being trained in a chronic pain prevention and management I may guide you through the process in order to recognize the underlying causes of your headache. If necessary I will refer you to the right specialist.

Andrei Kovalevskii, RMT