Please, note that I use UV light in between each treatment to deactivate airborne particles. There is scientific evidence that UV light deactivates coronavirus.
The full article can be found here. Citation from research:
In conclusion, we have been able to demonstrate that the SARS-CoV-2 virus is relatively easily inactivated by UV-C light and that when aerosolised the virus is likely to have a UV susceptibility constant,

Zur

, that is similar to that exhibited by other coronaviruses in air. This suggests that SARS-CoV-2 when suspended in air should be reasonably easy to inactivate using UV light at 254 nm. As such, upper-room UVGI may have potential as an intervention to inhibit the transmission of COVID-19 in buildings, especially in situations where achieving high ventilation rates might otherwise be impractical.
COVID-19 Statement
Dear clients!
Starting May 28, 2020 our clinic is starting to accept clients for essential services (Treatment is considered essential when the client's overall health or function would considerably decline if treatment were not provided)
Please, wearmask when you come for appointment.
Come in for you appointment at the exact time booked in order to avoid waiting or crossing with other clients.
Use the online booking form ONLY, if you answer NO to the following questions:

Q1: Did you have close contact with anyone with acute respiratory Illness or travelled outside of Ontario in the past 14 days?
Q2: Do you have a confirmed case of COVID-19 or had close contact with a confirmed case of COVID-19?
Q3: Do you have any of the following symptoms:
•Fever
•New onset of cough
•Worsening chronic cough
•Shortness of breath
•Difficulty breathing
•Sore throat
•Difficulty swallowing
•Decrease or loss of sense of taste or smell
•Chills
•Headaches
•Unexplained fatigue/malaise/muscle aches (myalgias)
•Nausea/vomiting, diarrhea, abdominal pain
•Pink eye (conjunctivitis)
•Runny nose/nasal congestion without other known cause
Q4: If you are 70 years of age or older, do you experiencing any of the following symptoms: delirium, unexplained or increased number of falls, acute functional decline, or worsening of chronic conditions?

Sincerely yours, Andrei Kovalevskii, RMT
Below you may find required certification from Public Health, First Aid and CPR training for clinic re-opening
Call to book appointment (226) 773-0012
We are here to help ease the tension and pain caused by injuries and physical problems in the human body. We have been taught how to understand and treat all forms of various injuries, ailments, and pain relating to soft tissues and joints. When we propose a personalized treatment plan based on an initial assessment and health history we use The Whole Body Approach.
Our desire is to treat not just the condition but all underlying causes of the pain. We specialize in neurological, orthopedic, and systemic treatments. We have been trained to help with headaches caused by tension, back pain, Fibromyalgia, pain caused from sports and wrecks, and various other pains. If necessary we may incorporate complementary modalities such as hot stones, electrotherapy and ultrasound into a massage treatment.
If you are in pain or just need to relax, allow us to help you. You do not have to suffer anymore. Our passion is for the patient, so, please call us today and make an appointment. You will not regret it.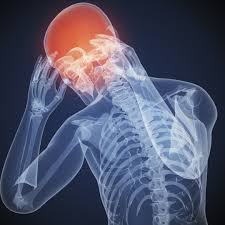 Did you know? 90% of the population experience headaches in their life. Being trained in a chronic pain prevention and management I may guide you through the process in order to recognize the underlying causes of your headache. If necessary I will refer you to the right specialist.

Andrei Kovalevskii, RMT