Book an appointment (226) 773-0012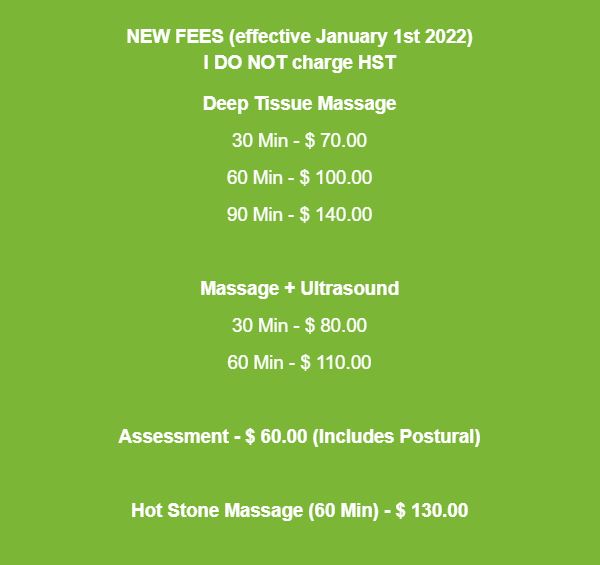 * If necessary I may incorporate complementary modalities into a massage treatment. The proportion of a hands-on massage and use of physiotherapy devices depends on the nature of pain and may vary between 20% and80% of total time of massage therapy session.
In order to better understand Services and Fees, please, download this file recommended by The Registered Massage Therapists' Association of Ontario.